Last Updated on September 10, 2022
Note: This post contains affiliate links, meaning, I recommend products and services I've personally used and may receive a commission if you purchase them too. This commission comes at no additional cost to you.
There are thousands of best gigs on Fiverr for beginners in every category. Due to high competition, it becomes challenging for sellers to get an order on their gigs. Before you start selling your services, it's good to do some research on the top selling gigs on Fiverr so that you can easily generate sales.
In this 10th article of the FREE Fiverr Series, I've made a list of 40 best Fiverr gigs for beginners to give an idea of what might be trending on Fiverr in 2022. Let's have a look at them:
Top 40 Best Fiverr Gigs for Beginners in 2023
Watch More Videos Here: ASH KNOWS
Best Fiverr Gigs for Beginners Related to Video & Animation
1. Whiteboard Animation Videos
The whiteboard videos category is the top-selling one on Fiverr these days. Fiverr is providing a handsome commission to its affiliates for promoting this service.
You can install software like Videoscribe to create effective whiteboard videos. The skill itself is not hard to learn. You just need a little practice to get familiar with the tools. Once you have learned this skill, you can easily earn $10 to $15 per 5 seconds video even in your initial days on Fiverr.
2. Product Demonstration Videos
Many companies find it challenging to create their own product demonstration videos that's why they outsource this task on Fiverr. If you know how to make these types of instructional videos, you can make a lot of money on Fiverr.
Creating product demo videos is easy. You just need the right tools and some planning to structure your content. Camtasia is a great tool for editing your product demonstration video and making it nice enough to sell to buyers.
3. Video Editing
If you are a social media user, you might have recognized that today, almost 80% of the content consists of videos. This huge demand for videos has created a lot of opportunities for skilled video editors and videographers. With the right tools and skills, you can earn a huge amount of money on Fiverr by selling video editing services.
However, before you jump into the Fiverr video editing career, make sure to choose a genre you want to work in such as video ads, music videos, or documentaries. The competition in this niche is very high so the better you narrow down your focus, the higher are the chances to attract more buyers.
4. Video Intros & Outros for Business
Customized intro & outro videos play an important role in branding a business, building its identity, and making it stand out among other competitors. Intro videos appear at the beginning of a video whereas outros appear at the end. You'll find a lot of buyers on Fiverr looking for professional and personalized intros and outros to make an impact on presentations, podcasts, live shows, or webcasts for their business.
You can learn how to use video-making software or browse some online tools to make customized intro and outro videos. Once you have learned this skill, just make a gig on Fiverr and start selling your services. It's one of the best Fiverr gigs for beginners in 2022.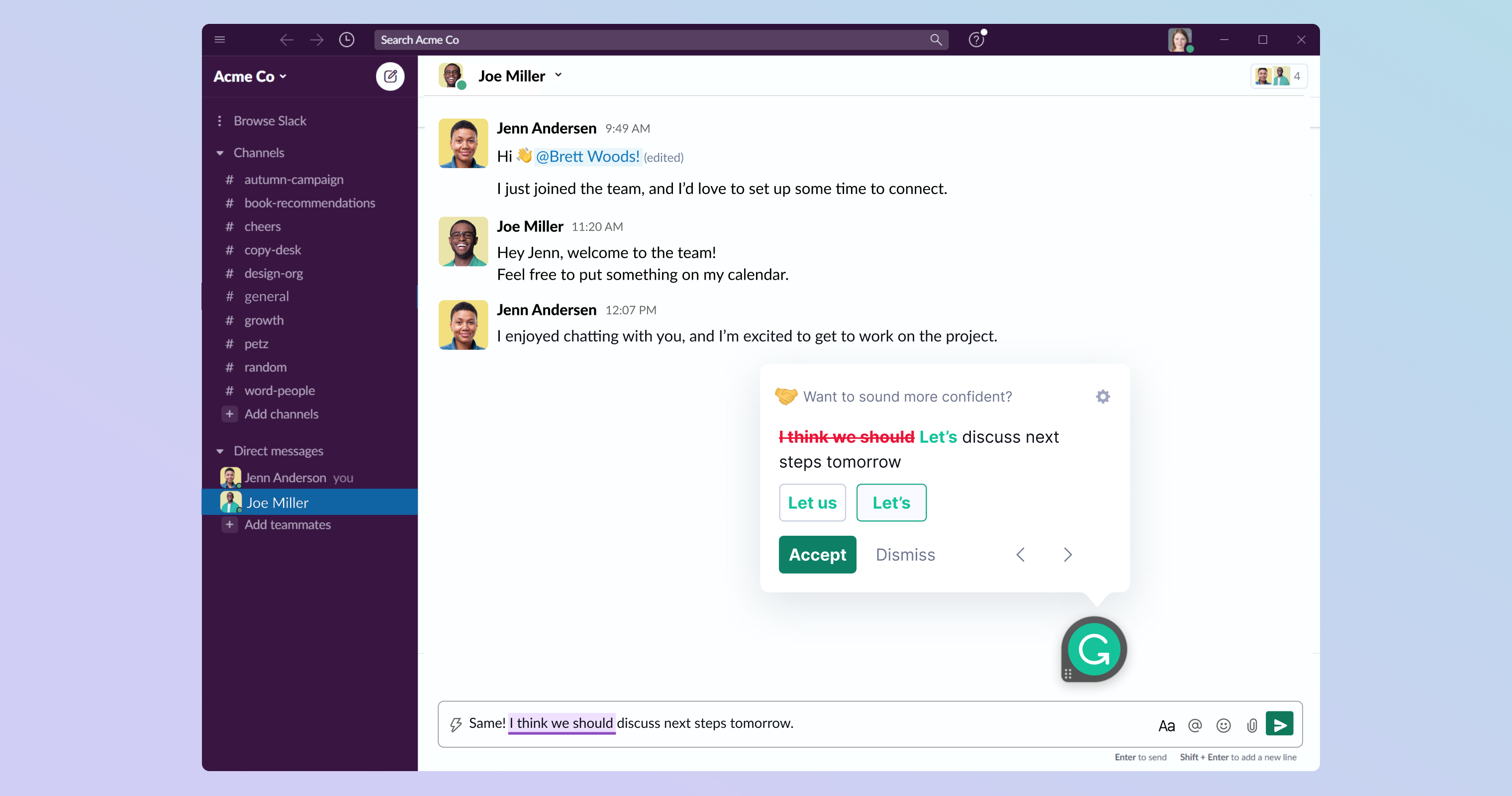 5. Slideshow Videos
Creating slideshows from pictures is one of the easiest services you can sell on Fiverr. For this service, you don't really need to learn fancy video editing software like Premiere, After Effects, or Final Cut. You can make great slideshow videos using PowerPoint or Picasa (free & easy to use software). Besides that, there are thousands of free online tools available that let you make your own slideshow videos within a few minutes.
If you don't want to put a lot of effort into learning a new skill, you may go for slideshow videos. A lot of sellers are making great money by selling this simple skill on Fiverr.
Most-Selling Gigs Related to Graphic Designing
1. Logo Design
As you can see in the picture, it's a very competitive niche on Fiverr. However, if you know your job, you can build a great freelance portfolio as a logo designer.
Almost every business needs a logo to build its brand identity. You can learn professional logo designing tools or even design logos on Canva and then narrow down your niche to offer this service on Fiverr. If you'll go for the mainstream service "logo design", you'll have a hard time getting your gigs ranked.
2. Photoshop Editing
I believe Photoshop is an art form that requires a certain amount of talent, experience, and skill. There are thousands of people selling Photoshop services on Fiverr. However, to stand out from the crowd and make consistent money through this skill, you have to be really good at it.
On the other hand, if you are just looking for a side hustle to make some extra money, you can learn the basics of Photoshop and offer those services on Fiverr. You'll find a lot of useful tutorials and courses on YouTube teaching Photoshop editing skills. Subscribe to those channels and learn Photoshop in a few weeks. It is one of the best gigs on Fiverr for beginners.
3. Flyer & Brochure Designs
These are all-time top selling gigs on Fiverr. Although the purpose of both flyers and brochures is to get the attention of people and generate sales, there's a major difference between them. A flyer is a single-sided small page containing some text on it. Whereas, a brochure has multiple pages and contains folds.
Flyers, leaflets, business cards, and brochures all are usually made in Photoshop, illustrator, or Microsoft Publisher. You can also use the flyer templates on Canva for this purpose. If you are good at any of these tools, you can instantly earn good money by designing flyers or brochures for your buyer's products.
4. Book Cover Designing
You can design awesome book covers for your buyers on Photoshop and earn good money. The competition in this niche is not very high so if you join Fiverr to sell this skill, you'll find great opportunities to make money. If you have a portfolio that shows your association with successful books, you can charge hundreds of dollars even though you are a new seller on Fiverr.
5. Architecture and Interior Design
E-designing is becoming popular these days. People are mostly interested in getting the architecture and interior design of their buildings done online because it saves their time and money. If you are an architect on an interior designer looking for ways to earn money online, Fiverr is a great platform for you. It is one of the best gigs on Fiverr for beginners who are working as architects or interior designers.
You can design maps, floor designs, interior decor, or even provide consultation services regarding your field. It's a great niche with the possibility of getting long-term clients for your business.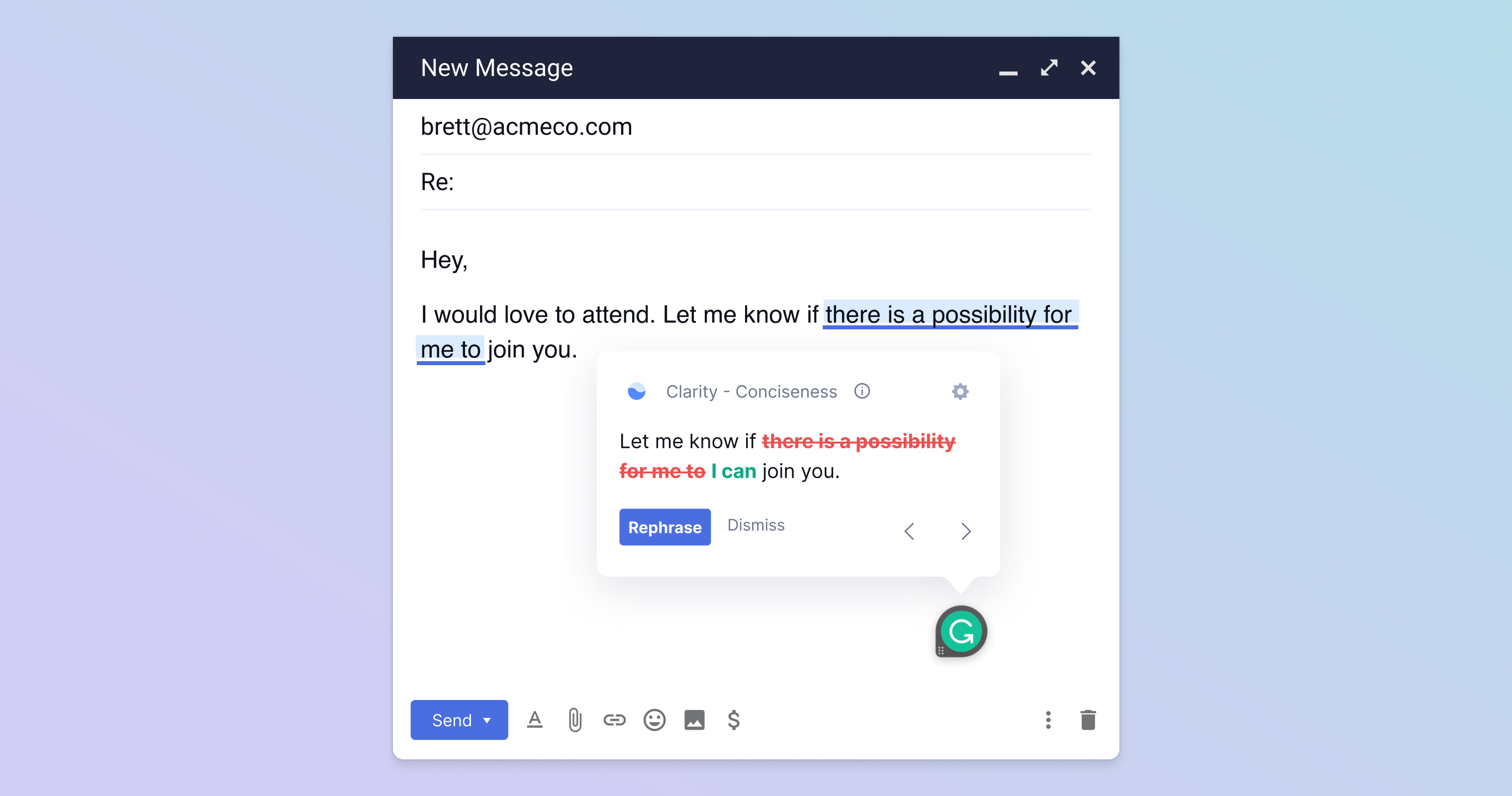 Highest Paying Fiverr Gigs Related to Programming & Tech
1. Web Development
As everything in the market is being digitized, businesses are getting more serious about developing their online presence. They are inclined towards having their own business website where they can offer their services and interact with their customers in a better way.
So, due to the high demand for websites by businesses, web development is becoming the hottest niche on Fiverr. The two most popular programming languages on Fiverr in 2022 are Java and Python.
If you are looking for a great paying hustle on Fiverr, this niche is perfect to go with. Get some good online web development courses, be an expert in some programming language, and start working as a web developer on Fiverr.  I have recently taken the Web Developer Bootcamp by Colt Steel on Udemy and it's a pretty good course to start your career as a web developer.
2. WordPress
WordPress is one of the top selling gigs in the Programming and tech category of Fiverr. Not only there is a wide range of opportunities for WordPress developers but also professional freelancers are paid a huge amount of money depending on their skills, the budget of the client, and the size of the company they are working with. It's a great niche to earn a consistent income online. Just devote a few months or even a year to learning this skill and the future is yours.
 3. Mobile App Development
You'll see a lot of software engineers offering mobile app development services on Fiverr. It is also one of the highest paying gigs on Fiverr because of the expertise and time it demands. Sellers usually offer app creation services for iPad, iPhone, and Android. Also, there are sellers who sell services like creating professional app designs, app icons, banners, and logos.
4. E-commerce Development
Fiverr is paying great attention to this category and making it possible for many entrepreneurs to build e-commerce businesses by hiring freelancers. If you know how to set up an online store like Shopify and can manage e-growth marketing & development services, you can make a lot of money on Fiverr.
5. Game Development (2d / 3d)
Unlike other top-rated services on Fiverr, Game development is the niche where you'll find very low competition. As we all know developing a game requires a lot of experience, time, and dedication. If you are a game developer working in the software industry, you can provide those services on Fiverr and start your own side business. This niche is still growing on Fiverr so it's a great time to dive into it and get long-term clients. It is one of the highest paying low competition gigs on Fiverr.
Best Fiverr Gigs for Beginners Related to Digital Marketing
1. Designing Social Media Images
There are a lot of buyers on Fiverr who look for a professional person to create images for their social media pages. They usually ask for images with quotes on them, attractive text to showcase their products, or some animations to explain their services.
You can easily learn this skill on YouTube by following some tutorials. Canva is a great platform for designing free images for social media. It provides a lot of templates that you can simply edit and create personalized images as per your requirements. So, this is one of the best gigs on Fiverr for beginners.
 2. Infographic Designs
Infographic design services are great in demand on Fiverr. It is one of the best gigs on Fiverr for beginners. However, the competition in this niche is high. So, you have to be very specific with the kind of infographics you will create for your clients.
Buyers usually require infographics for their blog posts, social media content, or just to highlight some research they have conducted. There are many free online tools like Canva where you can create professional infographics and then sell them on Fiverr.
3. E-mail Marketing
This is one of the most used marketing strategies by businesses because it generates the highest return on investment. The chances of getting leads and conversions are also high as compared to other forms of marketing.
So, if you are an email marketing expert, you can break down the entire service into different gigs to increase your chances of getting orders. It is one of the best gigs onor example, you can sell each service like building email marketing strategies, creating email lists, automating email marketing campaigns, writing a sales-converting email copy, tracking the metrics, and much more separately. This will increase the chances of your gigs getting ranked on the first page.
4. Organic & Paid Web Traffic
Getting web traffic is one of the common issues that businesses face while running their websites online. So, they prefer to outsource this service to sellers on Fiverr and then ask them to provide weekly or monthly updates to show the results.
If you can generate organic traffic for websites or run paid ads on search engines, this is a great niche to build your authority as a seller on Fiverr. I personally know many freelancers who are working full-time with professional companies and earning great money by providing this service. Such projects are usually long-term so that builds a consistent source of income for you only if you know your job.
5. Social Media Ad Specialist
Being a digital marketer, you can also run and manage social media ads for your buyers. However, if you have no knowledge regarding this field, you can still learn it because it's not that hard.
There are many courses available on Udemy that teach you to run successful social media ads. They provide you with complete training to create super-engaging ad tiles, write compelling messages, and then track the metrics successfully.
I have not purchased this course personally but I have read a lot of positive reviews about it. You may enroll yourself in this course and once you have mastered the skill, you can also take it as your career.
Top Selling Gigs Related to Website Optimization
1. High-Quality Backlinks
Today every business wants to rank at the top of the search results. And, building quality backlinks is one of the most important factors in doing so. That's why many businesses hire professional freelancers to build good authority links for their websites.
A lot of people are already providing this service on Fiverr but not everyone has a good reputation for it. Many sellers build links on spammy websites and ruin the entire presence of the client's website.
So, if you know how to build quality backlinks, it might take you a while to build a positive profile on Fiverr. However, once you reach the level where clients start trusting your services, you have a pretty good earning potential for this skill.
2. On-Page & Off-Page SEO
SEO is one of the top-most selling skills on Fiverr. It is a very vast field holding several categories and subcategories in it.
On-Page SEO is all about optimizing your website in a way that it can rank higher in search engine result pages. On the other hand, Off-Page SEO includes all the activities that are done outside of the website to build the authority of a website. Link building is also a part of off-page SEO.
I am providing SEO services on Fiverr and earning great money from it. SEO is a field that you can pursue as a career and be successful in it as well.
If you want to learn this skill, you may take an online SEO course or read SEO blogs for it. Remember, SEO is not a theoretical field; It's a practical one. Always try to implement the tips you are learning. The more you practice, the more confidence you get to generate consistent results.
3. Improving Website Speed
Having a fast-loading website is also another important factor for SEO. If you have mastered SEO, you can make separate gigs for each service you want to offer. For example, you can make a separate gig for improving the speed of websites for good SEO results. It is one of the best Fiverr gigs for beginners who can handle technical SEO.
4. Setting Up Google Search Console
Google Search Console reports and tools help website owners to identify potential issues in their websites and resolve them in an effective manner.
You can learn to set up Google Search Console for websites and offer this skill on Fiverr. It is also an SEO skill but again you can sell it separately to get the attention of buyers who are specifically interested in setting up the Google Search Console for their websites.
5. Installing Google Analytics & SEO Plugins
While running a website, SEO masters focus on several metrics to analyze the results of their work and see how the website is performing in terms of getting web traffic and new users.
So, Google Analytics is a tool that is set up on websites to keep track of the number of users visiting the websites and how they are interacting with them. You can offer this service on Fiverr and help buyers to manage their website stats with Google Analytics on any other such plugin.
Best Fiverr Gigs for Beginners Related to Writing & Translation
1. SEO Content Writing
As you all know, I am an SEO content writer on Fiverr. Most people say it's really hard to make money from Fiverr by selling content writing services because the competition is too high.
However, I am a common person like you who started on Fiverr a year ago, and now I am earning consistent income by selling SEO content writing services.
You may visit my Fiverr profile here for a better understanding.
Yes, the competition is high, yes the market is saturated, but if you know how to target the right keywords for selling your services on Fiverr, you can win the game. The main thing is to search the right keywords for the niche you are interested in.
If you can write well, if you know how to properly insert keywords in the content, you can make a handsome amount of money on Fiverr. The secret to your success as a content writer lies in how well you can understand the requirements of your buyers to write a great piece of content for them.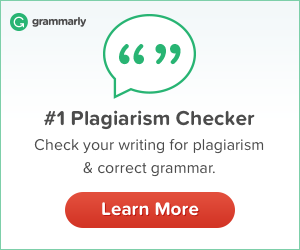 2. Guest Post Writing
Guest post is writing an article on another high-quality website and add the link of your website in the article to build your authority and get traffic.
Many buyers hire writers to write guest posts for websites on Fiverr. If you are a content writer, you can easily write a great guest post as well.
3. Product Descriptions
Basically, there are a lot of niches that come under content writing. As a writer, it's not important for you to master every type of content writing to earn on Fiverr.
For example, writing the descriptions of products requires rich vocabulary, creative thinking, and a specific tone based on the kind of business you are writing for
There's a huge demand for a product or service description writer on Fiverr. If you feel like you have what it takes to be a product description writer, give join Fiverr and start selling this skill.
4. Proofreading & Editing
If you have a really good grip on English grammar, sentence structure, spellings, and vocabulary, you can proofread the already-written content.
However, for proofreading and improving the documents, you need to have years of experience first. There are so many professional sellers on Fiverr holding esteemed certificates in proofreading. Dive into this field only if you have full confidence in your knowledge.
5. Translation
As a person who knows more than one language, translating the content from one language to another is a great way to earn money on Fiverr.
Fiverr has people from almost every nook and corner of the world. They always need professional translation services to convert their content into another language. So, translating documents, articles, scripts, or product descriptions is a skill that you can sell on Fiverr.
High Demand Gigs Related to Business Administration
1. Virtual Assistant
Many business owners have trouble managing their time while dealing with a lot of tasks. You'll find a lot of companies or individual business owners looking for virtual assistants on Fiverr to help them meet their goals and deadlines.
The tasks you'll perform as a virtual assistant can vary from company to company but basically, it's all about managing the activities of a business.
If you are good with time management and have impressive communication skills, you can also be a virtual assistant on Fiverr. You can take it as a part-time job as well.
To be a successful virtual assistant on Fiverr, I'd suggest you get training first so that you are well aware of the terms that are used, how things are carried out, and what exactly you are expected to do.
2. Data Entry
This is something that almost every person can do on Fiverr. If you have some free hours in your day and you want to utilize them to make some money, data entry is a great option.
Thousands of people are offering data entry services on Fiverr. The competition is high so it might take some time to get your first order.
3. Voice Over Artist
This is a really cool gig trending on Fiverr. It will be at the top for the next many years.
If you are working as a voice-over artist locally, you can create a gig on Fiverr and sell the exact same service there.
There's a demand for almost every language so if you are not on Fiverr, you are really missing out on a great opportunity to make money and build a career path as a voice-over artist.
4. Legal Consultation
It is one of the highest paying low competition gigs on Fiverr. If you are a law firm or provide legal services offline, just join Fiverr. There's a 90% chance that you'll get recognition and generate money for yourself while providing your service as a legal consultant.
5. Tax Queries
You know, tax matters are really complex. They are not everyone's cup of tea. You'll find very low competition in this field on Fiverr. So, if you are an accountant and have experience in tax and business administration matters, Fiverr is a great platform to build your online presence and authority parallel to making good money.
Most Selling Gigs Related to Lifestyle Industry
1. Relationship Advice
A relationship coach helps people to learn the vital skills that are needed to manage their relationships in the best manner.
I would not suggest any random person start offering relationship advice on Fiverr. Never sell the skill you are not an expert at. If you are a certified coach and looking for another source to generate income, Fiverr can be that platform for you.
2. Health, Nutrition, & Fitness Expert
Today, people are hiring nutritionists and fitness experts online to prepare customized meal plans and workouts. This saves them from the hassle of making an appointment and then visiting the person personally.
If you are someone who works in the health and fitness niche, you may create several gigs on Fiverr based on your expertise and help people in the comfort of your home.
The competition for the health and fitness niche is slightly high on Fiverr so you'll have to narrow down your niche. This will help buyers to find you and place orders on your gig.
3. Spiritual & Healing Therapies
You'll be amazed by the number of people offering this service on Fiverr. While I was researching for the best gigs on Fiverr, I was surprised to see that this niche is quite popular on Fiverr.
As a professional spiritual and healing coach, you can provide therapies to people online and make them feel better with your services. Again, if you are not certified in this niche, don't fool people by offering pointless services. This will never help you to make a great seller profile on Fiverr.
4. Greeting Cards & Videos
Okay, this is one of the best Fiverr gigs for beginners whether they are teenagers or adults. People usually like to create cards or memorable videos on special occasions. You can sign on Fiverr and sell your creative service there and make money from it.
While creating the gig, add pictures of the greeting cards or videos you have made in the past. This will serve as your portfolio and buyers will be able to see your creative skills before placing an order with you.
5. Online Lessons
This is similar to tutoring. If you give tuition in your part-time, you can do the same on Fiverr. Parallel to that, if you are an expert in a subject, you can create a course on it and provide lessons on Fiverr.
Take the idea of online tutoring and implement it on Fiverr. Many college or school-going students need a good teacher to get them through a particular subject. So, you can help a lot of people with your knowledge on Fiverr and can make it a source of income for you as well.
Wrap Up!
That's it, folks!
I have summed up almost all the top selling gigs on Fiverr that can help you to make money. Now, it's up to you to do detailed research in the niche you are interested in, analyze the market, and take the right decision for yourself.
Remember, nothing comes easy. This first step of deciding what you exactly want to do may take some time but believe me, it will be worth it in the long run.
I wish to see all of my readers utilizing their talent and making money from it no matter what the platform is. So, give it an honest try, my friends.
Best of luck!
If you have any questions, just drop them in the comments below.
Download Your FREE Fiverr Guide Here:
Some Personally Chosen Articles for You to Read Next: