Last Updated on September 6, 2022
Note: This post contains affiliate links, meaning, I recommend products and services I've personally used and may receive a commission if you purchase them too. This commission comes at no additional cost to you.
You have created your seller profile. You have made 2 to 3 gigs and now you are waiting for your first client on Fiverr. Does this sound familiar to you?
Well, to be honest, getting the first order on Fiverr can be quite challenging for the new sellers who have just joined the platform and have a lot of questions in mind.
But, this does not mean that you should give up. Never do that!
Instead of quitting, try to understand the Fiverr ranking algorithm so that you can identify the weak areas in your profile and gigs that are making it difficult for you to get orders.
Top 3 Ways to Get Your First Order on Fiverr
Watch More Videos Here: ASH KNOWS
See, the entire process of getting your first client on Fiverr revolves around making your gigs visible to as many buyers as possible. Once buyers are able to see your gigs, it becomes easier to find your first client and get sales on your gig.
There are 3 major ways to make buyers notice your gig and place orders on it:
Ranking Your Gig on the First Page of Fiverr
Responding to Buyer Requests
Sharing Your Gig on Social Media & Forums
In this 11th article of the FREE Fiverr Series, I am going to discuss these three tried & tested ways to get your first client. If you properly follow the strategies mentioned in this blog post, I am 110% sure that you'll get your first sale in a week.
Another important point is, once you successfully get your first order on Fiverr, you can use the same process repeatedly to find even more buyers and keep on getting more orders on your gig.
Without further ado, let's get started!
1. Ranking Your Gig on the First Page on Fiverr
The ultimate goal of all the sellers on Fiverr is to rank their gigs on the first page. Once your gig is appearing on the first page of Fiverr, you automatically get a lot of orders without putting in much effort.
In the last 10 articles of the Fiverr series, I have discussed each and every step of ranking your gig on Fiverr in detail. Here's a quick summary of all those steps for you: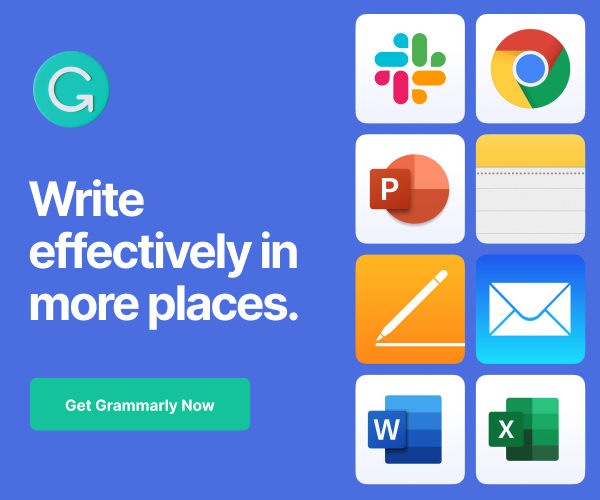 Complete Your Seller Profile
The first and foremost thing that you need to do as a seller is to complete each and every section of your Fiverr profile.
Here are the points that you should take care of in your seller profile:
Choose a professional username for your Fiverr profile. You may use your own name or add the service you are offering in your name. For example, if I am offering content writing services on Fiverr, I can go for writer_ayesha as my username.
Use your own good quality picture for your Fiverr profile.
Write a catchy sentence below your profile picture.
Write a professional profile description having a call to action at the end.
Add your education or certifications (if any).
If you want to know in detail how to perform these steps, read these articles:
Do Comprehensive Keyword Research
I cannot emphasize enough the importance of finding the right keywords to level up your game on Fiverr. You need to find the keywords that have low competition so that you can cut down the number of sellers you are competing with to rank on the first page of Fiverr.
Invest time in doing detailed keyword research for your niche because it will help you to generate long-term sales on Fiverr.
Here's a detailed article I have written about Fiverr Keyword Research:
Do Proper SEO of Your Fiverr Gig
Once you have found the low competition keywords, the next step is to place those keywords in the right places in your gig. This helps the Fiverr ranking algorithm to understand what your gig is about.
Here are the things that you need to keep in mind for Fiverr Gig SEO:
Use 2 to 3 keywords in your gig title.
Choose the right category and subcategory for your service.
Pick the right tags to use in your gig. Never repeat the same kind of tags. For example, there's no point in using tags like web design, top web design, best web design, or professional web design. Instead, you can use tags like web design, web development, HTML, CSS, and Java. Use variation in your tags so that your gig can rank better.
Keep your gig price low temporarily. I have not mentioned this point in my previous articles, that's why I highlighted it here. When you are a new seller, set the basic price for your gig. This will help you to get your initial orders on Fiverr. Once you have 15 to 20 good reviews on your profile, you can increase the price later.
Add 5 to 6 keywords in your gig description. Talk less about yourself and more about why a buyer should hire you. Add a call to action at the end of your gig description to encourage buyers to contact you or place an order.
Design an attractive picture for your gig. You may use Canva or any other online tool for designing your gig picture. Besides that, adding a video in your gig boosts your chances of ranking high in the search results. It is good to create a short 30 seconds video telling about your services and experience in your gig.
If you have samples that you can use as a portfolio, add those files in the gig as well. As a new seller, having something to show on your gig builds a good impression on buyers. They feel more confident in working with you.
Once your gig is ranking on the first page of Fiverr, don't make any changes to it unless it's necessary. Making changes in your ranked gig frequently can harm your gig stats.
Read these articles to learn in detail about Fiverr Gig SEO and to manage it.
2. Sending Buyer Requests
Fiverr has a section that is reserved for buyers where they post jobs.
Here's how you can access Buyers Request Section:
As a new seller, the Buyer Requests section is the best place to get your first client on Fiverr.
Fiverr allows sellers to respond to 10 job offers every day. Use this opportunity religiously and respond to 10 jobs as best as you can.
This is what the Buyers Requests section looks like:
Here are some points that you need to keep in mind while responding to Buyer Requests:
Always write customized job offers. Never copy-paste the sample template to each job you are applying for. Because doing so, you'll not be able to generate even a single sale.
Instead of writing all about yourself and your expertise, write about how you have understood the job. Ask questions so that buyers can have an idea that you know your job.
Always try to write a precise and concise offer because buyers usually don't have time to read your page-long paragraphs.
Keep your tone business casual and friendly. Remember, you are not writing a cover letter. You are applying for a job offer so there's no need to be extra formal with your words.
Last and the most important point is, keep your price a few dollars less than the buyer's budget in the job description. For example, if a buyer has mentioned the budget of $25 for writing 2 articles, you can set $20 in the job offer. This can boost your chances of getting the job.
Read in detail about Buyer Request Here:
3. Sharing Your Gigs on Social Media & Forums
Social media is another great way to provide exposure to your Fiverr profile and get your first client.
There are so many groups on social media where people post jobs on a regular basis and hire professional freelancers. You can also be a part of those groups, interact with people, and share your Fiverr gig link with them.
Here are some platforms that you can use for promoting your gigs:
LinkedIn
Facebook
Instagram
Pinterest
As a new seller, this can help you to get your first client on Fiverr. However, I do not recommend this method in the long term because usually the rates are low and most of the time people don't take care of the work ethics.
Just use this process in the beginning and once you have a few reviews on your profile, do efforts for ranking your gig on the first page of Fiverr.
Using Quora for Getting Orders on Fiverr
Quora is a great platform where people share their knowledge by asking questions and answering them. You can also join this forum and help people with your knowledge.
Pick a niche and start answering questions related to it. Provide well-researched and valuable answers. Once you establish your credibility in a certain niche on Quora, people start visiting your profile. This helps you to find clients and build long-term working relationships with them.
Also, while answering questions, you can put the link to your Fiverr gig in the answer. But please, do not spam. You cannot put the link of your gig in each and every question you are answering. Try to keep it real. Put the link only if it's relevant and makes sense.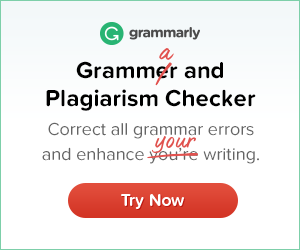 Summary
So guys, we have discussed 3 major methods to get your first client on Fiverr.
Method 1 is Ranking Your Gig on Fiverr. As a seller, you should always focus on ranking your gig in the Fiverr search results. Once your gig is ranked, you keep on getting orders without doing any extra effort and get some long-term clients as well.
Method 2 is Responding to Buyer Requests. Send 10 job offers every day. Write customized and precise information while responding to job offers.
Method 3 is Sharing Your Gigs on Social Media. This method is good to get your first few orders on Fiverr. However, you cannot generate long term sales on Fiverr from this method. So, just use it in the beginning and then move on towards finding clients on Fiverr.
You may visit other sellers Fiverr profile here for a better understanding.
Hope you found this blog post helpful.
If you have any questions regarding this topic, do let me know in the comments.
Download Your FREE Fiverr Guide Here:
Some Personally Chosen Articles for You to Read Next: