Blogging for Beginners: How to Be a Blogger and Make Your Own Blog
So, you want to be a blogger! Great! Do you keep searching the internet but do not find an easy-to-follow guide about how to be a blogger and make your own blog? Don't worry! I will guide you through everything so that you can get your blog started as soon as possible.
This blogging guide will help all those people who are trying to start their own blog but do not know how to do it in the right way. I promise that I'll keep things relatively easy for you. Sounds good? Great! Let's move on.
Before diving straight into the steps to make a blog, I would recommend you know about some basic terms that will help you understand the idea of blogging in a better way. So, here we go!
Watch More Videos Here: ASH KNOWS
What is a Blog?
A Blog is basically a personal website, an online journal, or a web page that is available on the internet where you share your personal opinions, thoughts, records, and links.
You can share your blog on different social media platforms like Facebook, Twitter, LinkedIn, and so on. People around the world comment on your blog for starting a good conversation. You can also keep your blog private but most of the blogs today are built for interacting with the people, getting popular, and earning good money so they are usually open to the public.
What is Blogging?
Blogging is the process of sharing recent trends, valuable knowledge, or good information with your audience by creating blog posts.
Blogger is the person who owns the blog. He/she is responsible for keeping the blog alive by posting different articles, videos, or images.
A blog post is an article or writing that you share on your blog. When you start writing good quality blog posts on your blog, it gets popular on the internet. You start getting traffic from different sources like other websites, social media, Google, or other search engines.
Blog Traffic is the number of visitors that visit your website from time to time through different sources. When your blog has a lot of traffic, it symbolizes that you are doing good work and your audience is liking the content you are writing.
What is the Difference between a Blog and a Website?
Okay, note that a blog and a website are two different things. Some of you are surely not aware of the difference between a blog and a website. I have seen people who confuse these terms and use the former as the replacement for the later. So, let's discuss the major difference between a blog and a website.
The main difference between a blog and a website is the way the data is presented to you.
A blog is a website or a part of the website which is updated from time to time with the new content. Blogs are usually presented in a simple and informal way to the people so that they can connect themselves with the content.
In a blog, every blog post or article has its own page and, most of the time, you see the latest posts on the homepage of the blog. The latest blog posts are often presented on the main page of the blog followed by previously uploaded content that the audience can see at first sight. You can easily create a free blog using WordPress and Blogger without any need of having a lot of technical expertise and skills.
On the other hand,
A website can be anything present on the internet written in HTML, CSS, Java, JavaScript, PHP, or other programming languages. It is basically a collection of web pages that are related, have a common domain name, and are present on one web server at least.
A big part of the website's content is static. You can add other pages to a website but once you decide the order of the information you cannot change it later. You can add a blog to a website that contains other portions or pages too. If you add a blog to your website, the blog posts will not be shown on the homepage; they will be present in the blog section of the website. So, a blog can be a part of a website as a section of it or linked to the homepage.
To cut the long story short:
                         All lions are animals but all animals are not lions.
Similarly
All blogs are websites but all websites are not blogs.
That's simply the difference between a website and a blog.
5 Steps to Create a Blog
Now, I guess, you are quite familiar with what is blogging all about so it's time to move forward and look at the steps to make your own blog. Here they are:
Choose a platform for blogging
Select a web hosting service for your blog
Set up a domain name
Design & Customize your blog
Use free & helpful tools for blogging
1. Choose a Platform for Blogging
The first thing that comes while creating a new blog is choosing the best blogging platform. There are so many types of platforms available for blogging like WordPress – Hosted, WordPress – Self-Hosted, Drupal, Gawker, Blog Smith, Tumblr, Blogger, and so much more.
Remember, when I write about "platform" for blogging, it actually means the software that you will use for running your blog. The most popular platforms used for blogging are WordPress and Blogger. You can sign up for these free blog platforms and make your blog.
Here's what these platforms are all about:
I believe, WordPress is one of the best blogging platforms available today because it provides you with great versatility and top-quality free resources to use.
WordPress actually comes in two flavors:
It is the fully hosted WordPress where you host your website at the WordPress server and let WordPress handle the technical details of your website. It is totally free. You do not have to pay even a single penny for starting your blog here.
But, when you run your blog on a WordPress server, you do not have any control over the server or hosting and you cannot customize your site much beyond choosing a selection of some free themes. So, when you register your domain name on WordPress.com, it is considered as a "sub-domain".
Using WordPress.com, your web address will look something like this: https://www.yourdomainname.wordpress.com
It is a self-hosted WordPress version where you use your own hosting and web server for running your website. You just go to WoprdPress.org and download the software for free to use on your site. You install this downloaded software on your web server for hosting your website on it. Using WordPress.org, you can easily customize your website as you want, add the plugins you need, and upload custom themes of your choice.
Using WordPress.org, your web address will look something like this: https://www.yourdomainname.com
I am hosting my blog on WordPress.org and you can see my web address is: https://www.ashknows.com. Let's suppose, I have my blog on WordPress.com. In this case, my web address will look like: https://www.ashknows.wordpress.com. Here my domain will be treated as a sub-domain because it is using the web host and server of WordPress.com.
Read this article for learning more about this topic:
If you want to build your own blog using WordPress, check out my very own The Ultimate Guide to Blogging with WordPress.
Blogger is another platform like WordPress.com where you can create your blog and start blogging. This is also free and you do not have to pay anything for making a blog here. It is the next popular blogging platform after WordPress. Blogger is simple to use and you can explore its options quite easily.
Using Blogger, your web address will look something like this: https://www.yourdomainname.blogger.com
2. Select a Web Hosting Service for Your Blog
Okay, this is one of the biggest decisions that you will make for yourself in the world of blogging. So, read this part carefully!
If you want to create a blog for professional purposes, I would suggest you buy your own hosting and work on it. But, if you want to start blogging as a hobby or a part-time thing, you can go for some free blogging platforms and start your work there.
What is Web Hosting?
Hosting is the company which you choose for putting your website on the internet so that everyone in the world can see it. Everything you share on your website is saved there. Hosting basically acts like a hard drive on the internet where the data of your blog is saved.
WordPress.com and Blogger are free platforms where you can run your blog. But here, the web address of your blog looks a little bit ugly. Plus, you have to double the effort for ranking your blog high on search engines because search engines give less priority to sub-domains.
When you have a self-hosted blog with your own domain name, you are the real owner of your blog. The cost of hosting and domain depends entirely on the hosting company and the package you purchase.
3. Setup a Domain Name
The next thing you need for your own blog is a domain name. You choose a domain name that you like and then check domain name availability online. If that name is available, you are free to pick it for your blog.
What is Domain?
The domain or domain name is the URL of your website. For example, ashknows.com, google.com, yahoo.com are the domain names. 
Basically, the company that provides hosting usually provides the domain name too. They come with a whole package that includes hosting and domain name. There are thousands of domain and hosting providers available in the world who are providing great services at a very cheap price.
Remember, while deciding a domain name for your blog or website, try to do some prior research and choose the one that is brief, simple, and represents your business in the perfect way.
4. Design & Customize Your Blog
Once you have chosen the platform, hosting, and domain for your blog, the next step is to customize it for attracting and gaining a lot of visitors. You can change its theme, colors, add plugins, and widgets to it so that it can look beautiful to your visitors. The blogging platforms provide you with a lot of professional and easy-to-navigate free themes which you can use for your blog.
Try to choose a design that represents your personality and the idea behind your blog in a clear way. There's just no point in having a sports-oriented theme when your blog is all about health care.
Secondly, never populate your blog with a lot of items and features because the more complicated your website is, the higher will be the bounce rate (percentage of visitors who bounce away from your website quickly after visiting just one page). No one likes to visit a website that asks for filling a long sign-up form for joining it or shows a lot of pop-ups from time to time.
Remember, the ease of users should be your first priority. When you create a user-friendly website, it increases the audience retention on your blog and obviously your search engine rankings.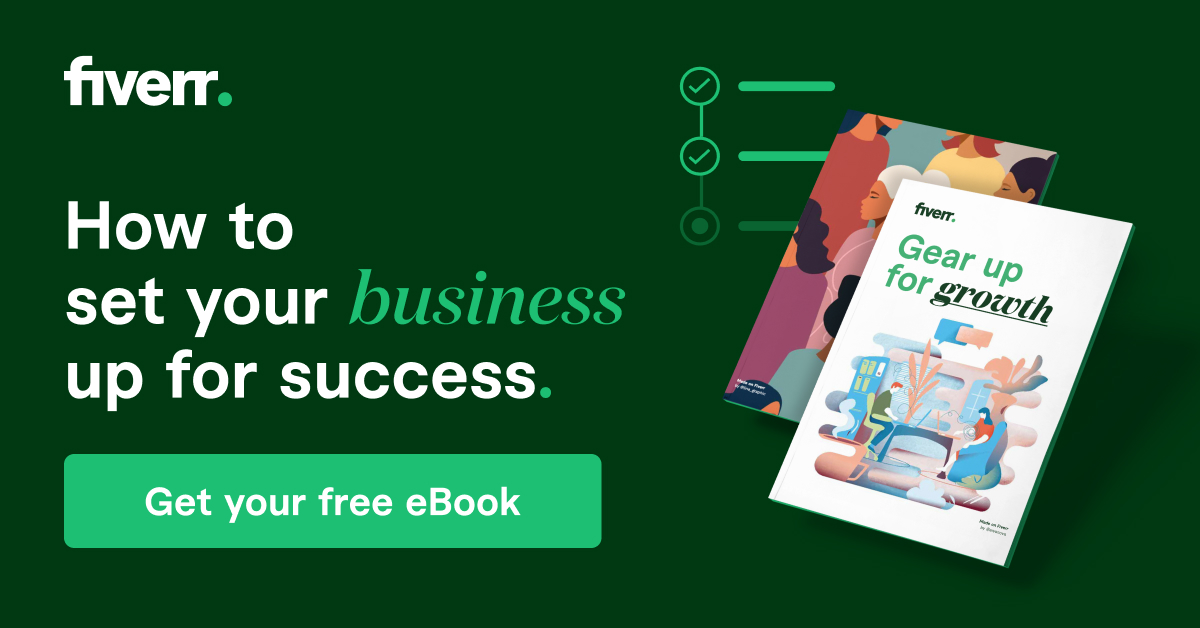 5. Use Free & Helpful Tools for Blogging
We all make mistakes when we start blogging but, as you know, there is always room for improvement and learning. The most common mistake that bloggers make in their initial days is buying a lot of premium tools for their website that they do not even know anything about.
When you are in the initial phase of blogging, I would suggest you use only the free resources available on your platform. Once you get familiar with them and have a good idea regarding how they work or how you can customize them according to your needs, you can confidentially move towards premium tools afterward.
When you just randomly buy tools without knowing if you require them for your blog or not, it gives you nothing more than a lesson. By the way, that's not a bad deal. Learning paid lessons! What do you Say?  😀
Some Personally Chosen Topics for Your to Read Next: