Last Updated on September 10, 2022
Note: This post contains affiliate links, meaning, I recommend products and services I've personally used and may receive a commission if you purchase them too. This commission comes at no additional cost to you.
Are you struggling to get orders on Fiverr? Do you find it difficult to write a killer Fiverr buyer request and win your desired project?
Don't worry! In this 13th article of the FREE Fiverr Series, we'll discuss all the things that you might be doing wrong while writing a buyer request on Fiverr. We'll also talk about some tips with the help of examples and samples so that you can master the skill of crafting a winning Fiverr buyer request. Let's begin!
Common Mistakes Sellers Make While Writing Buyer Requests
Watch More Videos Here: ASH KNOWS
1. Copy-Pasting the Same Templates Every Time
Most of the new sellers on Fiverr prepare a template and then use it while responding to all the buyer requests on Fiverr. They just copy-paste the same template everywhere without even reading the job description. So, my friend, if you do this as well, just know that you are wasting your time.
2. Making Grammar and Spelling Mistakes
Grammar and spelling mistakes are a big NO for many buyers especially if you are applying for the writing and translation category. In order to avoid such mistakes, you can use tools like Grammarly to send a professional message to your buyers.
3. Using Too Many Difficult Words
If you use complex vocabulary while applying to buyer requests, know that it can irritate a lot of potential buyers. There's no need to use Oxford-level English to communicate with buyers. Write simple and clear sentences to convey your point easily.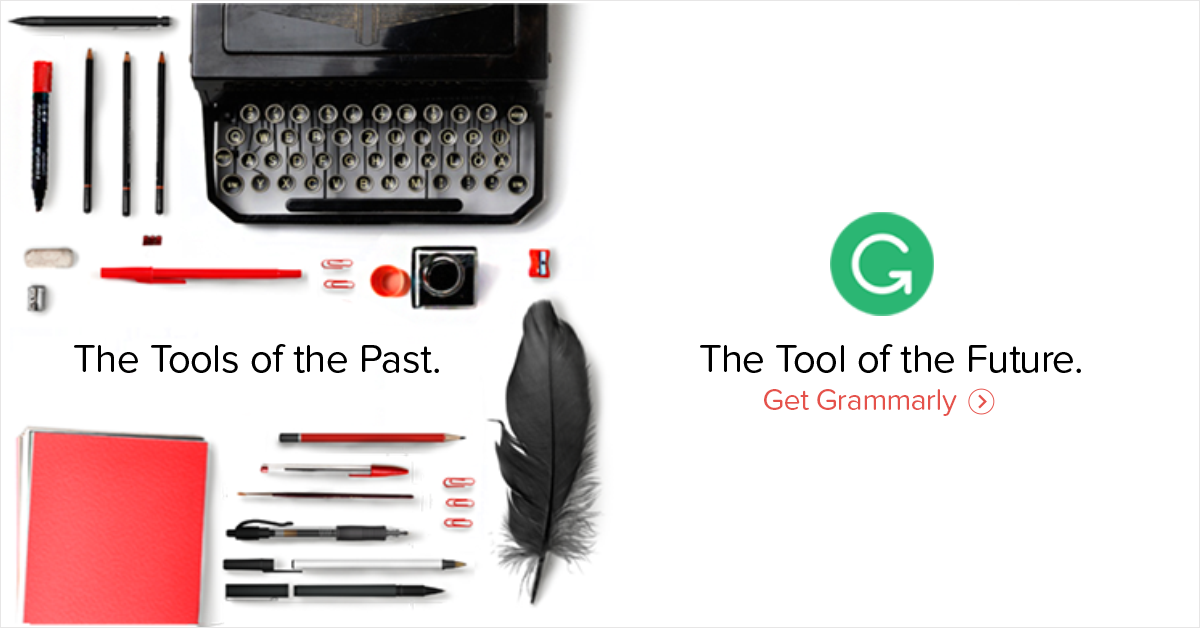 4. Writing Long Paragraphs
Some sellers have a habit of writing detailed stuff to explain their expertise. This is another common mistake that many of you make on Fiverr. Remember, there's nothing better than being concise with your words. Never add unnecessary details in the description because nobody has got extra time to read that.
5. Offering Unlimited Revisions
I never support the unlimited revisions policy on Fiverr. I always advise sellers to value their time and work. Yes, your unlimited revisions may entice buyers to buy your gig but you will end up spending a lot of time on that $5 order. If you have confidence in your skills, you don't need to offer unlimited revisions just to get frustrated by the toxic buyers at the end.
6. Making Big Promises
Many sellers pretend like they know everything to win projects. They overpromise even when they know they won't be able to complete the job perfectly. So, be honest in your communication and only commit to projects that you know you'll complete successfully. This will lead to clients trusting your words and leaving good reviews on your profile.
8 Tips to Write an Effective Fiverr Buyer Request
Now, let's discuss the right way to respond to a buyer request and increase your chances of acceptance:
1. Take Time to Understand the Job
Almost half of the sellers on Fiverr never read the job description completely. They send premade templates to buyers just to complain later that they never get orders on Fiverr.
Remember, a great buyer request proposal is one that understands the problem of the buyers and then assures them to solve it effectively.
So, before you start replying to a buyer request, take time to read the entire job description, understand the concerns of the buyer and then proceed accordingly.
2. Go for the Best Bidding Price
One of the most important factors that increase the chances of getting the project is to set the "right" price in the buyer request proposal. Most of the sellers try to bid at a ridiculously low rate.
Yes, some buyers do focus on price. If you ask them to do their job at a low rate, they'd happily accept. It's a good strategy for new sellers who want to collect some reviews on their profiles.
However, if you have a reputable profile, the best way is to set an average price for the project.
For example, if a buyer has mentioned a budget of $50 and the job does not demand a lot of time, I'll set the bidding price of $45 in the buyer request proposal. This works a lot of times.
3. Write a Clear and Concise Description
As we have discussed earlier, being to the point holds a lot of value for the buyers. Just get extremely concise with your proposals and keep things short. If you feel like some sentences in your description are not adding any value, remove them.
Have a look at how I write my proposals for buyer requests:
4. Maintain Business Casual and Friendly Tone
Try to maintain a light and business-friendly tone in your buyer request proposals. You can add some humour as well if it works for you but never cross the limits. Choose the words that make buyers think that they are comfortable in working with you.
5. Address the Needs of the Buyers
It's important to understand the mind of a buyer in order to win a job. This is only possible when you know what buyers are asking from you and how you can convince them that you are the perfect match for their job.
So, the tip here is to tell the buyers what you can do for them instead of telling them what you did for others. Provide a solution to their needs and say that you are available to make things work for them.
Show them that you have understood their requirements and you possess enough knowledge required for the project.
Instead of using words like "I will do this job", use words like "I strongly feel that I am able to do this job" to depict confidence.
Another example of the buyer request proposal that I sent to a client and got the project:
6. Ask a Question (If Any)
This is a great way to ensure buyers that you have grasped their requirements. If a buyer has not mentioned something important in the description or if you want more explanation on some parts of the buyer request, you can ask the buyer to elaborate more on that particular point.
Here's how I ask questions in my buyer request proposal:
7. Talk about Your Expertise Briefly
Tell your client in a sentence or two about the experience you hold in your field and the successful projects you have completed (related to the buyer request). Share some links of your portfolio with them so that they can judge your expertise for their projects.
Here's another example of my buyer request proposal where I am talking about my expertise:
8. Write How You'll Complete the Task
Once you have understood the requirements of the project, mention the ways that you'll use to complete the buyer's task. In this way, buyers will surely get to know that you are not wasting their time. This is a great approach to winning jobs from buyer requests.
9. Show Your Samples
If you are a new seller, I know it gets hard to convince buyers that you'll complete their project successfully. So, the best way to get the attention of a buyer as a new seller is to send some links to your previous work or your portfolio.
If you are going to talk about your experience outside of Fiverr, never mention the phrase "outside of Fiverr". Fiverr's system will pick up this phrase and block your message or even ban your account because asking a client to work outside of this platform is against their rules.
You can also mention that you are new to this platform and request the buyer to give you a chance to showcase your talent. In order to avoid sounding desperate, do say that you will not mind if they pick an experienced seller over you.
10. Add a Call-to-Action at the End
I never send any buyer request without adding a call-to-action at the end. This call-to-action can be like this:
I'll wait to hear back from you.
You may place the order today.
If you want to see more samples, please drop a message in my inbox.
Many sellers believe that it is bad to ask a client to place an order on your gig. But that's not the case.
The point of adding a call-to-action at the end is to increase the chance of buyers initiating communication with you. Once buyers land in your inbox, it gets easier to win projects from them.
Best Samples to Write a Winning Buyer Request on Fiverr
Here are some generic sample templates to give you an idea of how to craft a perfect buyer request:
1. If a buyer has mentioned a detailed description of the project
Hi! I have read all the project details and understood what you want (mention buyer's demand). I just wanted to ask if (ask your question). Fortunately, I have recently completed a similar project (mention brief details about the project) where I tackle the same problem by (explain how you solved it). Here's the link if you want to visit: (add the link). I feel that I can easily complete this job for you as I have been working on the (mention your tool/platform/service) for the past (mention your experience) for various clients across the globe. I will wait to hear back from you. Thank you!
2. If a buyer has posted a generic buyer request
Hi! I have seen that you are looking for a professional (client's demand). I have been working as a (mention your field) for the last (mention the years). Here are the links to some of the previous projects that I have successfully completed in the same niche. Can you please share more details about your project so that we can discuss it further? I'll wait for your message. Thank you!
3. If you are a new seller sending a buyer request proposal
Hi! You are looking for a professional (mention client's demand) and I strongly feel that I can easily complete this task for you. I will use the (mention your method) to handle this project. Although I am new to this platform, I have all the skills required to complete the job. Will you please give me a chance to work on your project and showcase my talent to you? I'll not mind if you want to go for an experienced seller for this job. I can completely understand. But, I still have hope that I'll get a message from you in my inbox. Thank you! 🙂 
Summary
Alright, guys! You have read the entire article. Now, I am going to summarize it for you so that you can understand everything perfectly.
Here are the points that you need to keep in mind while writing a Fiverr buyer request proposal:
Always read the complete job description before writing your buyer request proposal.
No need to write detailed and complex stuff. While a short, clear, and concise paragraph in a business-friendly tone.
Always proofread your buyer request proposal before submitting it to avoid any kind of mistakes.
Every buyer request is different so you cannot use premade templates for all the buyer requests.
Understand the nature of the buyer request and then write your response accordingly.
It's a good strategy to ask "wise" questions in your buyer request proposal to increase your chances of getting the job.
Send links of your previous work whenever they are needed in the buyer request.
If you are a new seller, try to build confidence with your words while responding to buyer requests.
Set an appropriate bidding price in the buyer request proposal. Not too high, not too low.
Never forget to add a call-to-action at the end of a Fiverr buyer request.
Download Your FREE Fiverr Guide Today!
Some Personally Chosen Articles for You to Read Next: